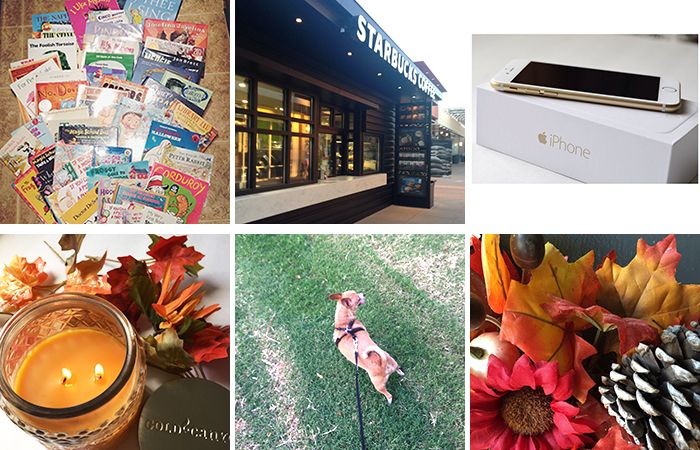 Summer bliss is all over for me. The days where I had nowhere to be and waking up later than late are pretty much over and done with. My days now feel as if there where not enough hours in the day to be active and not enough hours in the night to sleep. Days like these I tend to feel a little overwhelmed with life and everything life has decided to throw my way. Do you ever feel like you are trying to catch your breath underwater and can't seem to come up to the surface and catch your breath?
Currently
E

njoying

spending every minute possible with the Mr. and the little furry child even if it's just having Starbucks and going for evening walks :)
Currently

Looking forward to cool weather and my favorite season Fall! I want to start burning my pumpkin spice candle and replace my fall wreath with my summer wreath!
Currently Loving

my new iphone 6 and the smell of pumpkin spice.
Currently Listening

to easy listening, my favorite Pandora station.
Currently Reading school related books and picture books, but I would love some extra time to read something for fun.
Currently Waiting

for some time off so I can get crafty and give my blog some love!
Currently I'm trying to catch my breath :)