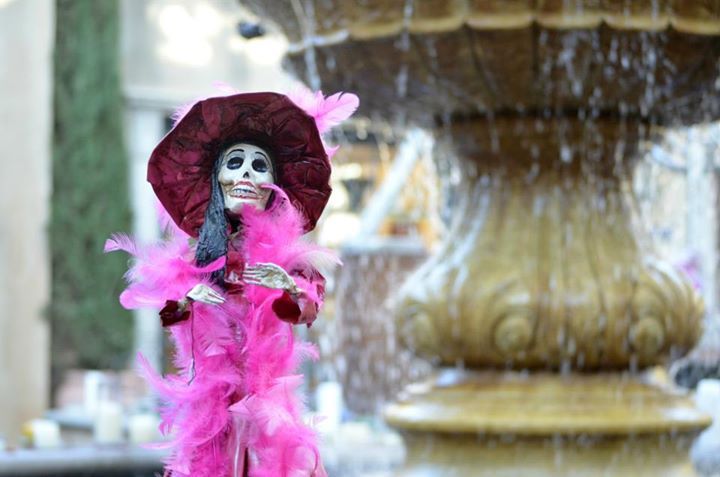 Sedona, AZ "Dia de los Muertos" celebration
In lieu of Sunday's Letters I'm honoring family and friends who watch over us from a peaceful place. Today I honor them and celebrate them in a very special way!
If you do, how do you celebrate Day of the Dead?
Here is a little history for you:
Dia de los Muertos celebrates the lives of loved ones who have parted with food, drink, parties, and activities the dead enjoyed in life. Dia de los Muertos recognizes death as a natural part of the human experience, a continuum with birth, childhood, and growing up to become a contributing member of the community. On Dia de los Muertos, the dead are also a part of the community, awakened from their eternal sleep to share celebrations with their loved ones.
The most familiar symbol of Dia de los Muertos may be the
calacas
and
calaveras
(skeletons and skulls), which appear everywhere during the holiday: in candied sweets, as parade masks, as dolls.
Calacas
and
calaveras
are almost always portrayed as enjoying life, often in fancy clothes and entertaining situations