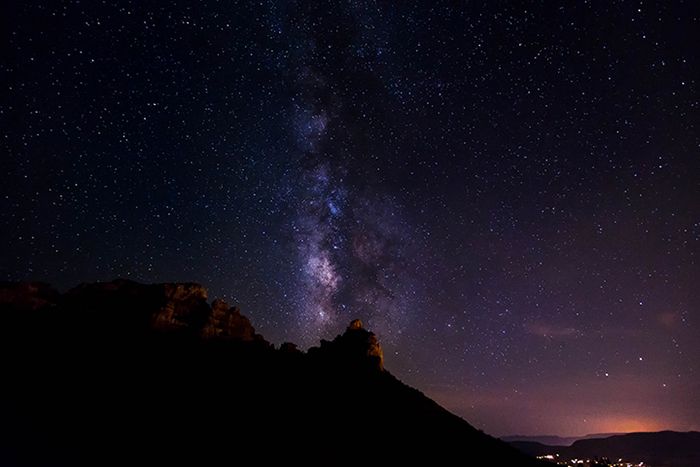 Dear Home Decor I love your simple lines, clean neutral colors, the touches of wicker here and there, the feel of old country yet modern and industrial, and the cozy feeling I get every time I look at your spaces. I might change a couple of things here and there like remove some of the black and replace it with some brown, but until then I'm in love with your accents and decor.
Dear Night Skies I long for the day that I can see your magic dancing in the sky. The colors of your milky way and the stars that adorn the night sky can take my breath away in every sense of the word. The way you light up every crevice and every path, the way you take over the beautiful sunset in the horizon, and the colors that burst out in the darkest of all places are pure magic that can't be explained just admired.
Dear John Legend as you continue to serenade every wedding, every couple, every young and old soul, I sit here and admire every word as I sing along to You're my end and my beginning even when I lose I'm winning 'cause I give you all of me and you give me all of you... Those lyrics will never grow old as I serenade the Mr. every chance I get.
Dear Pumpkin Spice I love your smell, that smell of Fall, the smell of cozy, and the smell of cool weather peeking through this Arizona Desert. My favorite time to smell you is when wax and wicks come together to entice every sense of smell in the room.
Dear Hair Of Mine I continue to go back and forth with the idea of shortening your locks or letting them grow free. I can imagine that this time of year is when I should let you grow free, but I can't help to think that you might need a new short look. For now I won't stress you out with my thoughts just continue to grow.
Thoughts
I love writing Sunday's Letters, I love how I can turn the ordinary into extraordinary. Every time I sit and write these letters I feel a sense of peace and I just love that. Sometimes I think to myself, "wow, I didn't know I could write like this, but I can!" It's another creative outlet aside from paper crafting :)
"
I see the beauty found in the ordinary and
I am reminded of just how important the simple things truly are."
Just in case you missed it
Sunday's Letters {October 5, 2014}
DIY Washi Tape Tags
DIY Halloween Greeting Card