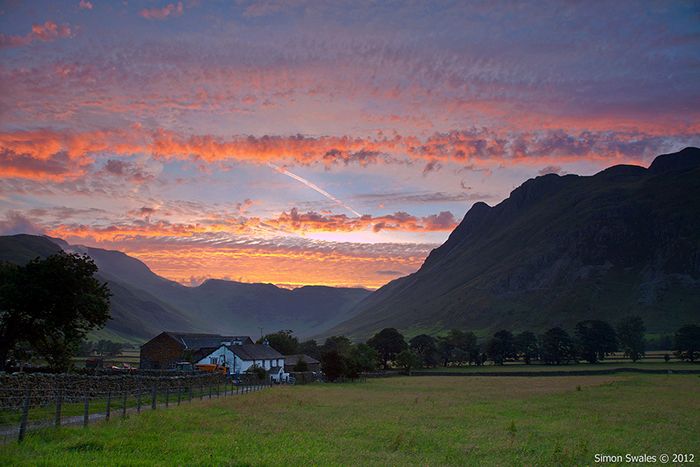 Dear Sunset you are one of the greatest wonders of the world. I see the sun in the horizon illuminating the sky with colors of cotton candy, colors of bright orange, red, pink, blue, and purple. You display breathtaking scenes that, once again, you remind me of just how important the simple things truly are.
Dear Farm you host tranquility, peacefulness, restfulness, calmness, quietness, stillness and so much more. Sometimes I wish I lived surrounded by all your elements and admire the boundless surroundings, the mature trees that scream serenity, the animals that roam freely without worries, and the simplicity of life.
Dear Simple Life when will I be able to live your life? Sometimes I feel life passing by a million miles per hour and it doesn't seem to slow down. I feel your simplicity for a few minutes here and there and then you're gone. I know it's all about enjoying the simple things in life and that is why I write these letter to you; to be reminded of the meaning of a simple life!
Dear Earth your lush prairies, mountains that surround every corner, flora that amazes and gives back, fauna that wander and venture into a world of survival, bodies of water that sit and wait until the day we decide to be conscious of the dangers that threaten, and humans that long for the days of peace and friendship. I just have to slow down and appreciate all that you give and all that lives in you.
Dear Nature you are unexplainable in every way, yet amazing and astonishing. You surprise with great fury, yet with a gentle touch. The way you make everything have a purpose and meaning, the way you evolve into displaying mesmerizing sunsets, the way you remind me that I have to stop and and enjoy the small things that bring the greatest joys in life.
Thoughts
This week has been filled with a whirlwind of emotions that have brought on challenges and tears, and that sense of not being able to come up to the surface to take a breath of air. Thankfully I have amazing people around me that support me and my journey through life. Sunday's Letters have also allowed for me to reflect on the little things, the things that really matter, the things that give me happiness; the simple things in life.
Just in case you missed it