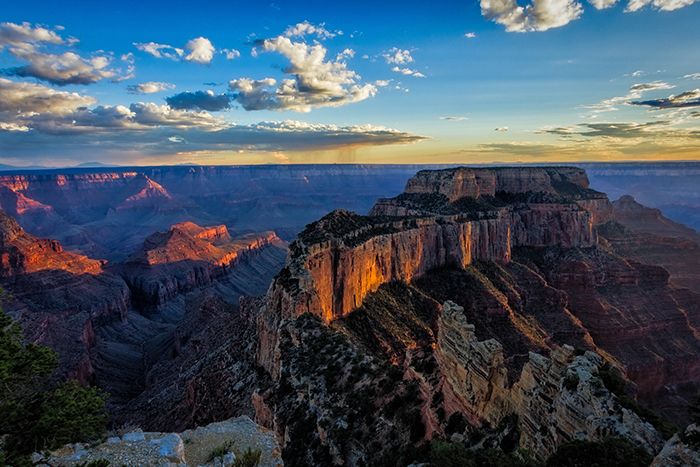 Dear October I'm so glad you're finally here but sometimes I wish I could say "I'm glad I live in a world where there are Octobers" unfortunately that's not the case here in this Sonoran Desert. I don't get to see those beautiful colors that scream Fall, but it's okay I'm not complaining because we finally get to enjoy beautiful days!
Dear North Rim your grandeur majestic views are breathtaking. Every part of your canyon, every part of your steep walls, every part of your flora and fauna, and every part of your view is just spectacular. I can see now why you have earned the title of one of the seven wonders of the world. I can't wait for the day that I get to see you and appreciate your beauty even more.
Dear Banana Bread you are my favorite and I'm so glad I can actually bake your savory goodness. It's that time again to get those bananas to ripen and, why not, to try and add new flavors to the mix. I can't wait for the aroma that fills every corner and for the delectable bread to fill our palates with joy.
Dear Skin you go through so much, yet you're there standing strong protecting me from natures' elements. It's that time of year when I really need to take care of you and keep you moisturized because I can see how you're beginning to flake and I can't let that happen to you.
Dear Family I miss so much. It hasn't been that long since I last saw you, but even that short time makes me miss your voices and pretty faces. I can't wait for the holidays so I can get that long anticipated hug and kiss!
Thoughts
I don't know about you guys but I can't wait for the holidays! Time is flying right by and I know when I least expect it the holidays will be here, but I can't help but to miss my family.
Just in case you missed it