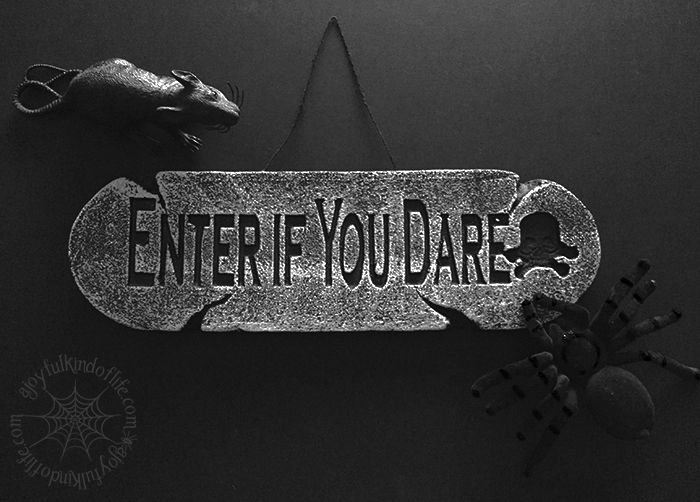 That "enter if you dare" is kind of spooky I have to admit. I love Halloween but I'm a scary cat when it comes to anything scary. I like to see pretty decorations and I like to see scary decorations from far away. The Mr. loves Halloween and he's always looking for the next scary movie to watch and I look at him with this look of "oh, no way" and sure enough that movie starts and I have to turn away or wear headphones, can you believe how silly I am, but I'm really terrified of scary movies and haunted anything.
My little foyer area (that's what I like to call it) is not as scary, I have touches of Halloween and Fall meshed together and the smell of pumpkin spice that burns every evening. I still keep my wedding pictures, because I love them, but I need to update those pictures. I also sixplay some of the most precious pictures that are dearest to my heart.
I'm always curious to see how people decorate their homes for the holidays, h
ow do you like to decorate for Fall/Halloween?
I'll leave you with some DIY Fall/Halloween projects that I have created over the years, go ahead and take a look and hopefully you can get some ideas or simply just enjoy them for this Fall/Halloween season!