If I had to describe my style...
I would describe it as minimalist, simple, clean, and neutral, basically like everything I pin. So I thought I would do a roundup of my favorite Fall & Winter style pins!
My "must-have" fall/winter casual basics are: cute cardigans and sweaters, cute shoes (my shoes are usually my statement piece), basic skinny and boot jeans, and basic white tees (love Target tees).
Here are my top 10 Pinterest picks and can I just say that I love pinning Polyvore outfits, they always create the best outfits!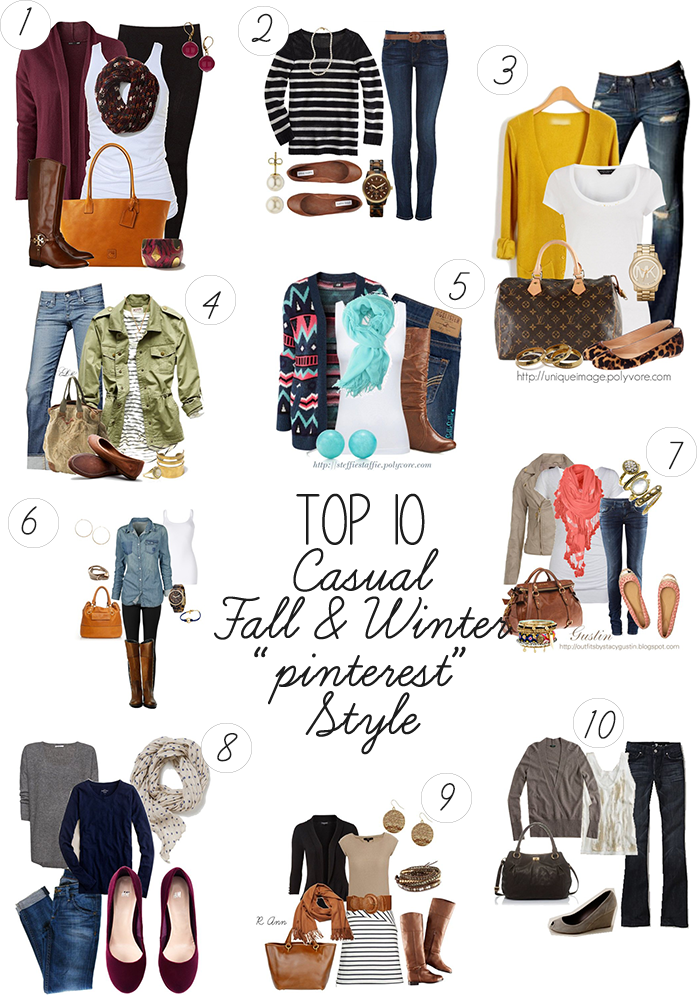 As you can see my style is pretty laid back. I personally love wearing basics and tying everything together with a statement piece such as jewelry, accessories, or shoes!
If you want to see more of my fall/winter pins be sure to follow me on

Pinterest

:)
What are your fall/winter "must-have" clothing/shoe/accessories basics?
How do you define your style?