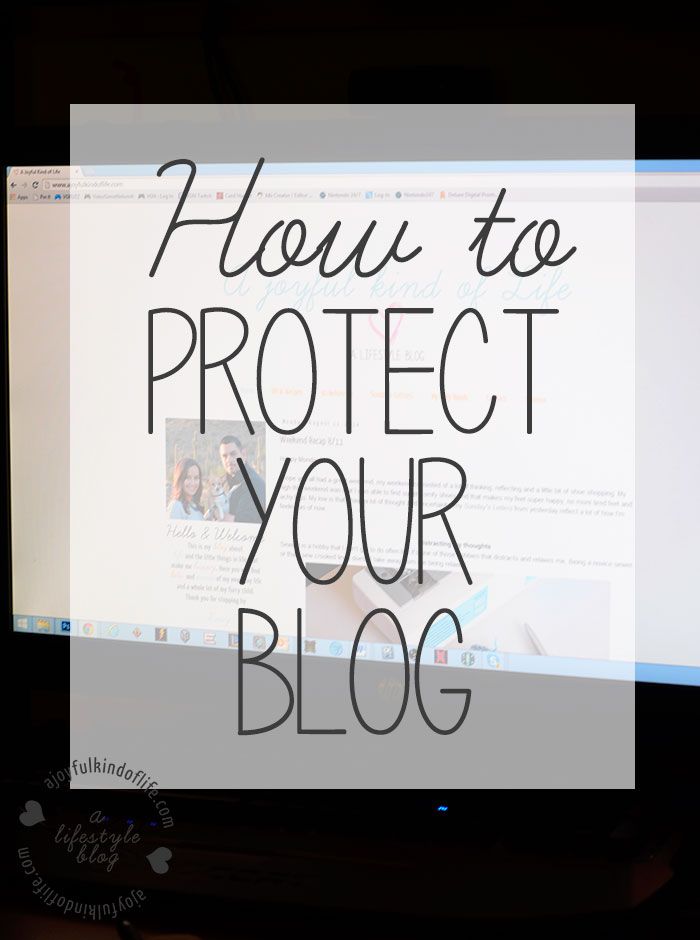 We talked all about how to take beautiful photos that make your blog shine, but how can you protect your work. How do you protect something you have worked so hard to put together. It can be upsetting to find your work, work that you spent countless hours putting together, displayed somewhere else. It can be even more upsetting to find that there is no link back to your blog or any citation at all.
With that said you might be asking yourself, what about when I take photos from other places from around the internet, how can I protect myself?
Today we're going talk about how we can protect our content and how we can go about taking someone else's work. Disclaimer, because we're talking copyright, please know that I'm not a lawyer and that the information I'm sharing is based on my personal experience and research.
What is Copyright?
Copyright means that you have the exclusive legal right of original content you have created. In other words it means that you can pretty much do whatever you desire with your own work.
Why should I copyright my work?
The reason for copyright is so that all your work is not taken without permission. The last thing you want is for work that you put so much work into be taken in a matter of seconds. I know that when I write original content or take original photos, it takes a long time to edit and come up with ideas and writing content, and I don't want for someone to come and take all of that.
How is original work protected?
Copyright is automatic in most countries and means that every time you publish original content your work is automatically protected, but it's up to you to make it known that your work is protected.
How to make it known that work is protected?
There are numerous ways you can make it known, one of the best ways to do it is to write a copyright notice and display it in the footer or somewhere on the site where it's visible. Be as explicit as possible when writing these notices.
- If you don't want any of your work taken write it in your notice.
- If you're okay with your work being taken write how you want others to give proper attribution to your image.
You get the idea, be as explicit as possible that way there are no excuses.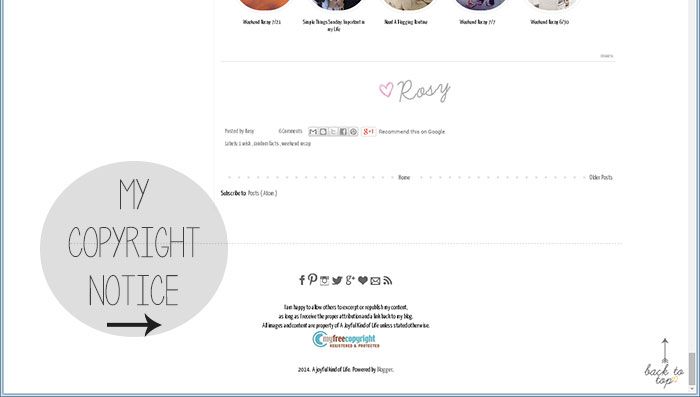 Another way to protect work is to add watermarks to your work.
A watermark can be displayed in the corner of photos or anywhere it can be visible in the photo. Remember that watermarks don't necessarily need to be ugly or be placed in the middle of the image, your content is already protected, by placing a watermark you're just reminding your readers that the image is protected.
You have probably already noticed how I watermark my photos. All my DIY and recipe photos are watermarked because those pictures will eventually make it to sites like Pinterest and I want people to be clear that the image belongs to someone.
Below are some examples of how I use my watermarks. I have a black and a white watermark that I use depending on the background of the photo. Sometimes I'll make the watermark translucent enough so you can still see it but it doesn't take a way from the actual object in the photo.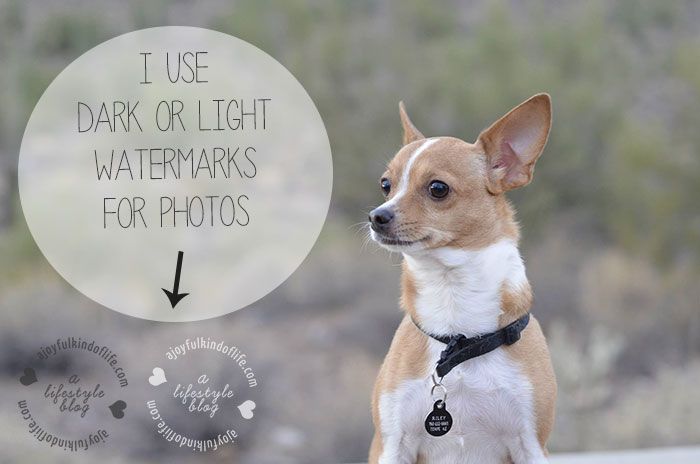 Below are two examples of translucent watermarks.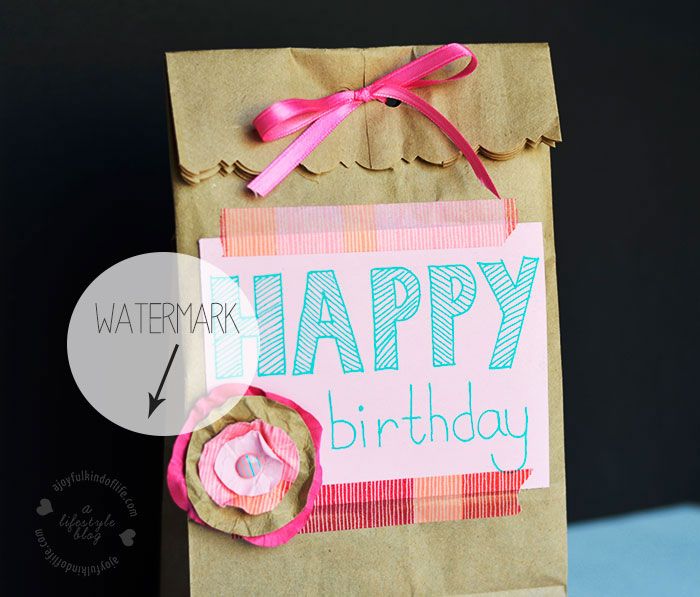 Another way to protect content
If you're like me and want to take extra steps to protect your content, and a footer notice or watermark is not enough, there are third party websites that offer protection. I use
myfreecopyright
service to publicly define my content rights. DMCA is another great site that provides free services to protect your content.
What to do when someone else takes your work
Hopefully you have already gone through all the measures of protecting your blog content. One thing to keep in mind is that a lot of people think it's okay to take work and simply include a citation and they don't take the time to look for copyright notices or they simply ignore those notices.
Here are a couple of things you can do if you see that your work has been taken and not given the proper attribution:
- Send a friendly email letting the person know that they have taken your content without permission and ask them to provide a link back to your blog.
- If you just don't want any of your work to be displayed on other sites, let them know that your work is protected and that you want your work taken down.
- If for some reason you're having problems with someone else not complying to your requests, contact a professional for guidance.
What to do when you want to display someone else's work on your blog
Basic rules:
- Look for any copyright notice withing the blog or site you want to take work from.
- If you see no notice don't' automatically assume that you can take the work without permission.
- If you really want to include someone else's work and you can't find a copyright notice, email them asking if you can display their work.
- If you are just unsure and don't want to take something without someone else's permission, don't take their work.
Find sites that give permission to use their images
- My go to is pixabay here you can find free images and even share your own images. Make sure to check their disclaimer and rights of usage.
- Another great site is death to the stock photo when you sign up they send you pictures to your email every month. Also check their disclaimer and rights of usage.
- Creative Commons is another site that provides images. Also check their usage rights and disclaimer.
You can find numerous sites that let you use their images, but like I said make sure to check image copyright notice and websites terms of use.
What about taking images from sites like Pinterest or Google
Pinterest is a site where you can bookmark images but it's not a source. In other words you can't just take an image from Pinterest and source it as Pinterest. There are ways to look for the original source, xomisse is a site where you can find a tutorial on how to find original sources.
Great blog resource
If you want to know more about copyright go over to
XOMISSE
it's a wonderful resource website where you can not only find copyright information but also blog resources for blogger and wordpress. This is my go to site for anything blogging!!!
I know this is a lot of information to digest and it can be boring, but it's something that ever blogger should be aware of. We need to protect our work and be courteous with other people's work because the last thing you want is to run into legal troubles. I hope some or all of this information was useful.
Check out my other blogging tips:
Blogging Part I: Blogging tools that changed my life
Blogging Part II: Blogging mistakes that made me a better blogger
Blogging Part III: How to take blog photos