- I hope you all had an awesome 4th of July and had plenty of red, white & blue! I spent Friday with my family and after some shopping we headed over to our town's 4th of July celebration.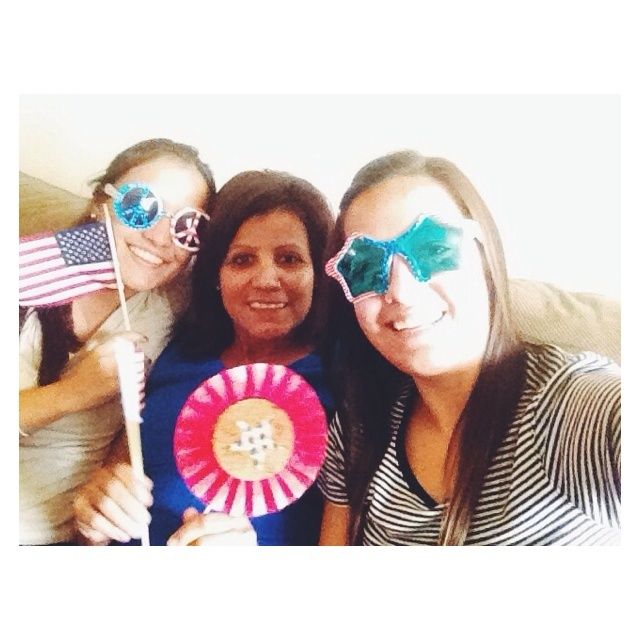 Pictures are a recap of this weekend instagram feed.
We had fun with our patriotic glasses!
- One of my highlights of this extended weekend was the first sign of the monsoon season...
I have mentioned this like a million times but It just makes me super excited. Thursday was just a little taste, I'm waiting for the real thing.
- My mom and sister spent the whole weekend here with us and it was so nice to have them here. I love getting spoiled by my mom and her cooking, it's the best! It's always such a bittersweet moment when it's time to part ways. Hopefully I get to visit soon!
1 Wish:
I wish this heat wasn't killing my flowers, the only outdoor flowers I have :(. These flowers have lasted over a year, I guess it's time for new ones.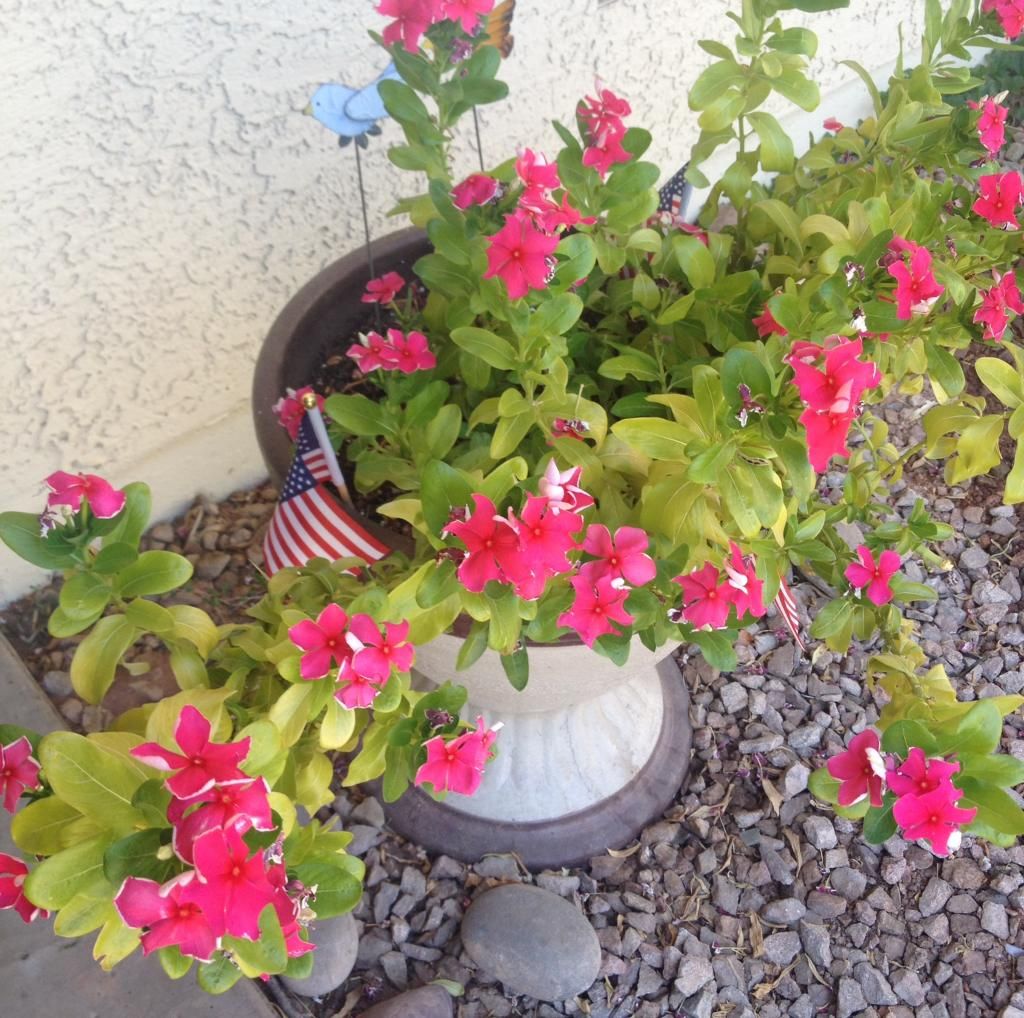 1 thing I learned:
I'm super excited about this, for those of you who are blogger veterans, then this is probably not as exciting as it is for me, but I learned how to add blogs to my reading list. My wish from last Monday was for every blog to have GFC displayed somewhere, and thanks to Tawnya's tip from

All of Life's Little Adventures

, I finally was able to add blogs to my reading list. Thank you Tawnya you changed my blogger life :) You can go

here

if you want to learn how to add blogs to your reading list.
Random Facts About Me:
- I'm obsessed with social media, and I'm always looking for my next instagram worthy picture.
- The Mr. and I have discovered price-match and it has changed our lives.
- Late Autumn is my favorite season.