One thing I'm always curious about is what women carry in their bags. I always see women carrying clutches, crossbody bags, small bags, large bags, and super big bags, so what can they possibly carry. When I saw this link up hosted by Meg @

Rivers and Roads

and Kiki @

In It's Time
I jumped right on it and decided to share what's in my bag.
Lately I've been into crossbody bags and this brown crossbody bag from Target has been my go to lately. I love everything about it because it fits all my essentials. Here is my little round up of what's in my bag dog park style!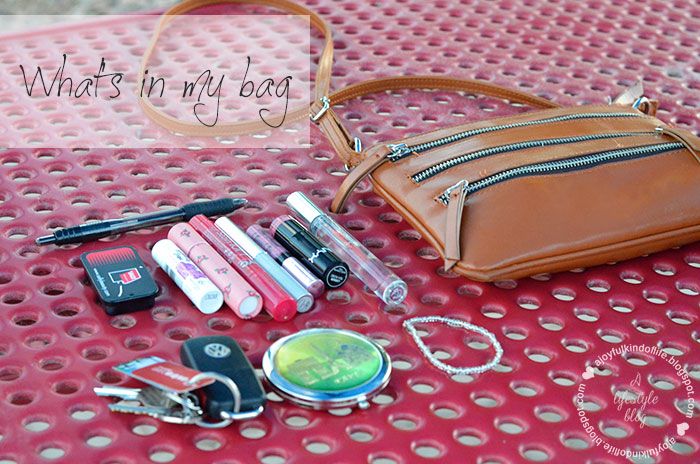 I'm obsessed with lip products as you can see, I carry more lip products than anything else.
Hawaiian Tropic Stick Sunscreen /
Clinique lip butter in Black Honey /
NYC lip stain in Smooch Proof /
NYX lipstick in Tea Rose /
Too Faced gloss in Sex Pot /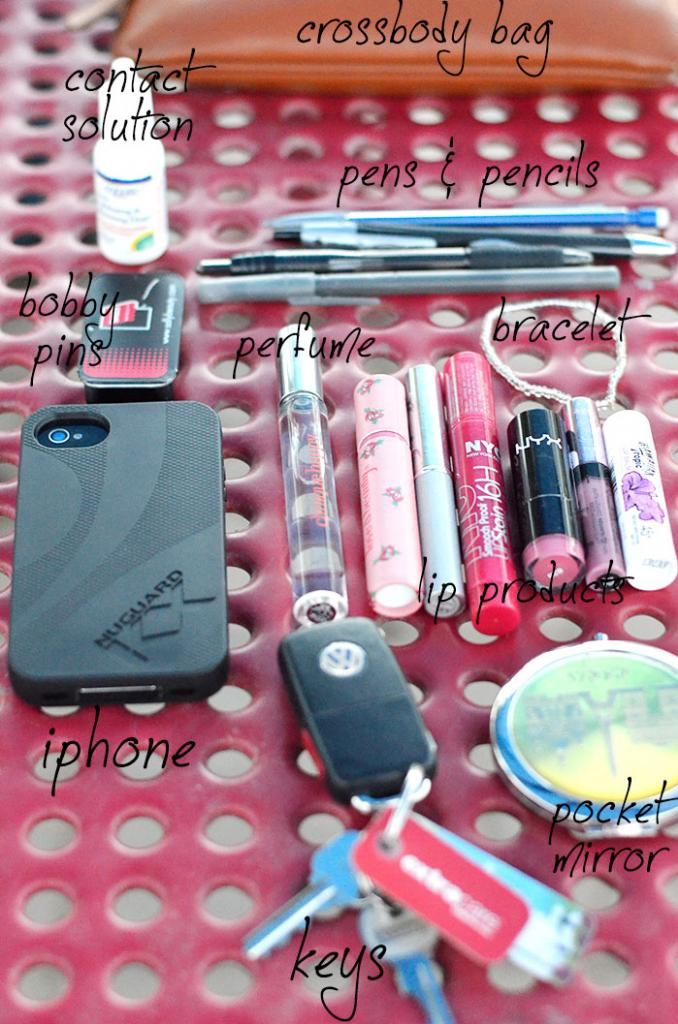 You're probably wondering where the heck does she carry her plastic cards,
I carry them in these handy slots. There are enough slots to carry the necessary plastic and the opposite side has a slot for an ID card :) And if these slots weren't enough this bag also has three zippers on the side. Each zipper has a pocket and that's where I carry my feminine products, coins, and cash (If I ever carry cash). See why I love this crossbody, it's just perfect. Sounds like I'm advertising this bag, but I promise I'm not, I just really love this bag.
When I have to carry more than the essentials I stuff everything into a larger bag, but for now a crossbody will do.

Since this is a what's in my bag dog park style, I thought it was appropriate to share what's in Riley's bag.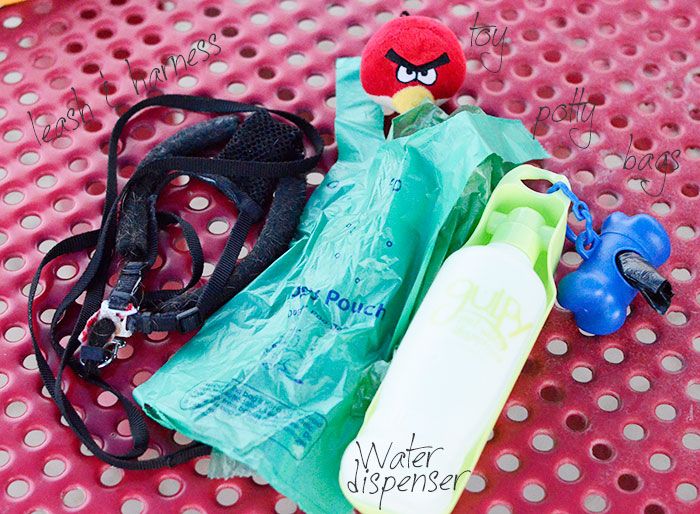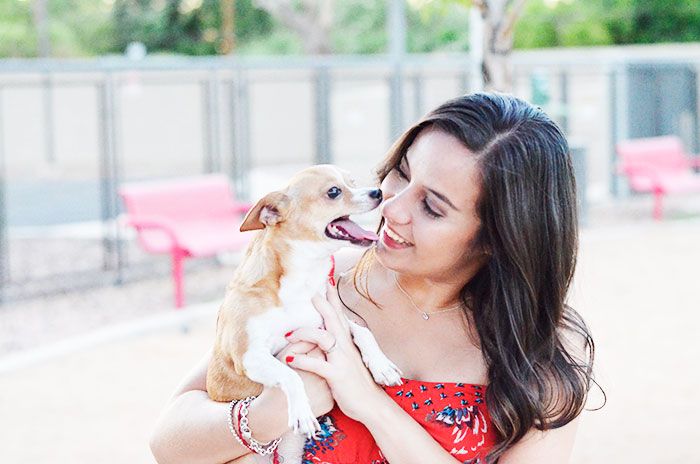 I had so much fun writing this post. If you want to share what's in your bag link up with these lovely ladies. I would also love to snoop into your bags :)
Have a great day &
Thanks for stopping by