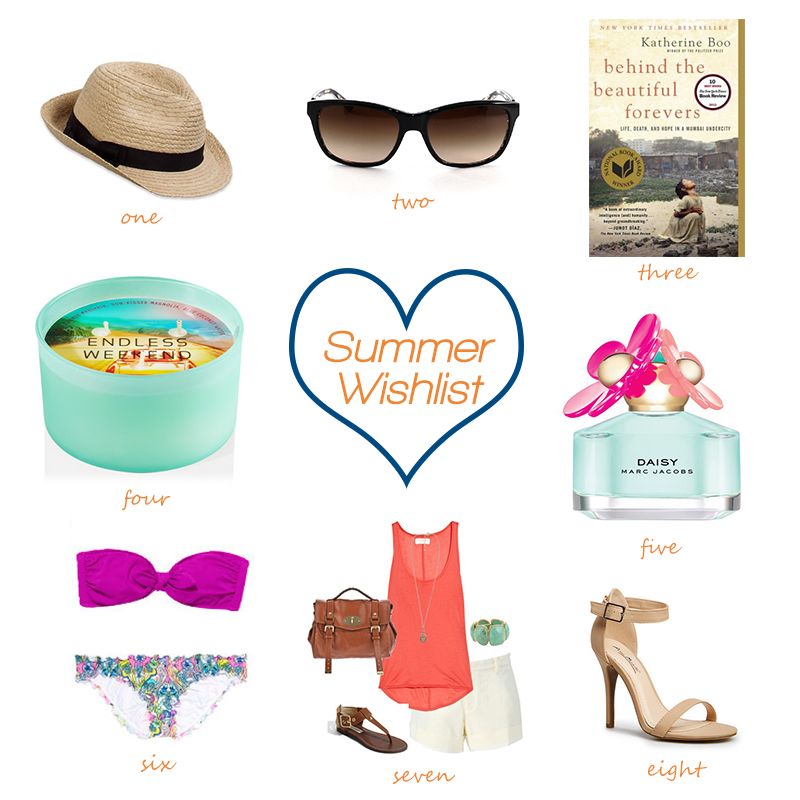 My summer wishlist consists of brights, a lot of brights. The best part about summer is being able to wear super fun colors and of course shoes. Although I love looking at all those fun bright sandals, I always end up wearing my go to sandals, brown sandals (I guess I have a hard time stepping out of my comfort zone sometimes) I like to keep some things neutral!
I love the look of fedoras and those glasses, I just love them!
Here is a fun fact about myself, I am addicted to perfumes! So I had to include a perfume on my summer wishlist. I love all of Marc Jacobs fragrances and can't wait to get my hands on this lovely bottle. Finally, I love reading books like the one I have added to my wishlist and can't wait to begin reading it!
I love looking at other's inspirational & wishlist boards on blogs.
What are your summer inspirations / wishlists?
I would love to take a look at them :)