Happy Friday!
I have spent the last week in California with my awesome family and it has been so refreshing and so relaxing. I had the opportunity to spend quality time with all my family but especially with my dad. This quality time spent with my dad was more meaningful than any present or card that I could possibly give him for Father's Day. My time to end this staycation and head back home is coming soon, so in the mean time here are some of my everyday favorites!
One.
Fourth of July is right around the corner and I love seeing all the red, blue and white colors displayed on patios, at stores, and all over the magical world of the internet. I came across this lovely DIY project and I just fell in love with the weathered look. If I could decorate my entire living space with weathered, vintage, aged and everything in that category, I most definitely would, but my husband would pretend to actually like it and that's just no bueno. The Mr. has a say too!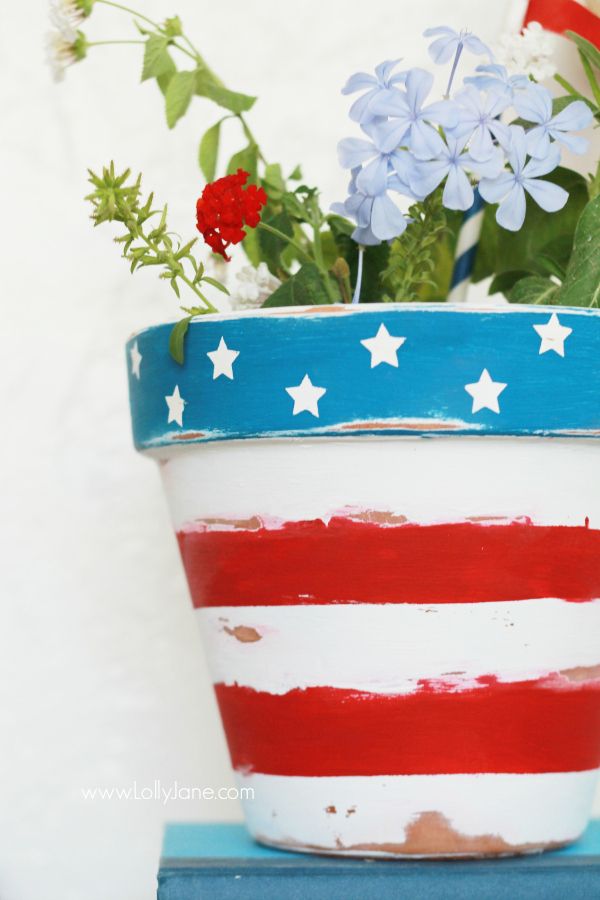 When it comes to jeans, for some odd reason, I like to cuff them. Cuffing my jeans just makes me feel extra comfortable. Being on the short side is not easy because I run into trouble trying to find short (length) and actually cute jeans. So instead of getting frustrated and walking out of the store, I opt to be brave and walk over to the cute and tall jeans. Long story short my jeans are almost always tall and as they wait to be hemmed, they get cuffed instead! I love how Lilly over at Lilly-Style has paired wedged sandals (now on my wishlist) with cuffed jeans. I just love the overall look topping it off with a pop of red.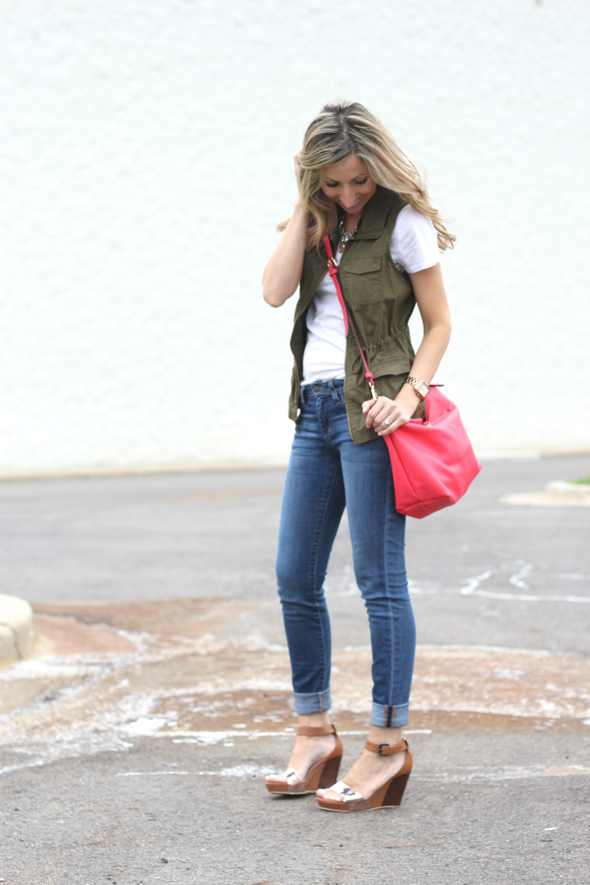 Another of my all time favorites is a Tequila Sunrise drink. I love the sunrise colors and the tequila (not the cheap-o stuff though, it makes a difference). If you ever see or hear me asking for a drink, 98 percent of the time, it will always be can I have a tequila sunrise. Anyhow, I came across these tropical tequila sunrise popsicles and I was ecstatic. Yes, it sounds a little extreme, but can you believe having your favorite drink in a popsicle! I can't wait to actually try making these popsicles.
Four.
This is not my everyday favorite, but it will be for the next month or so! I am not a soccer fanatic or even sit and watch soccer games throughout the season, nor do I have an absolute favorite team. So you might be asking why is the world cup a favorite, well I love the excitement and all the buzz, and watching all the re-plays and also hearing about all the awesome players. I get excited to see the best of the best fight to be the world cup champions. Aside from all the excitement and buzz, I love getting to know all about the hosting country, even if it's just by television :) Although I said I don't have a favorite team, I'll still be cheering on Brasil, Spain, USA and Mexico!! Who are you cheering for??
Five.
Finally, my all time favorite are these two girls and our everlasting sisterhood! Here you will find me to the left, and not holding a tequila sunrise, remember I said 98 percent of the time! The middle is where you will find my beautiful sister, who tends to get asked if she is my twin :) Well she is not my twin but I wish she was! To the right you will find our best friend, both our bff. She is always there for us as we are always there for her. I love these girls to the moon and back infinity times one-million!
This is my first time writing this type of post and I actually really enjoyed writing it! I love reading these on
other lovely blogs and I figured I would also give it a try so here it is. Have a great Friday and rest of your weekend! Thanks for stopping by and reading some of my everyday favorites!
I have linked up with Five on Friday, thanks to all the lovely ladies who host this link party:)