Just in case you didn't know, I'm that furry child my humans are very much in love with! Keep on.. read some more I'll tell you a little about myself!
My name is Riley and as you can see I love the lens of the camera. Aside from loving the lens of the camera I also love going to the park. My favorite words are: Do you want to? Do you want some food, treats, go outside, go to the park. I also love taking naps and sleeping between my humans! Mom and Dad like to bicker (in a good way) over where I should lay.
Mom: Riley, here lay next to me, it's comfortable here.
Dad: No, lay next to me you won't be cold.
What can I say.. I just love the attention!
Going to the park can be exhausting but very fun! My humans like to say I'm having the time of my life because I can't get that smile off my face (can you see my big smiles). After a big drink of water and some more sniffing, I am ready to go back home and lay and now days cool off (my home state is getting HOT).
A day in my life can be exciting, interesting, weird, and fun but as long as I'm with my humans, I'm the happiest dog in the world and doggie world too! I'll be sure to come back and share some more adventures with all you friends.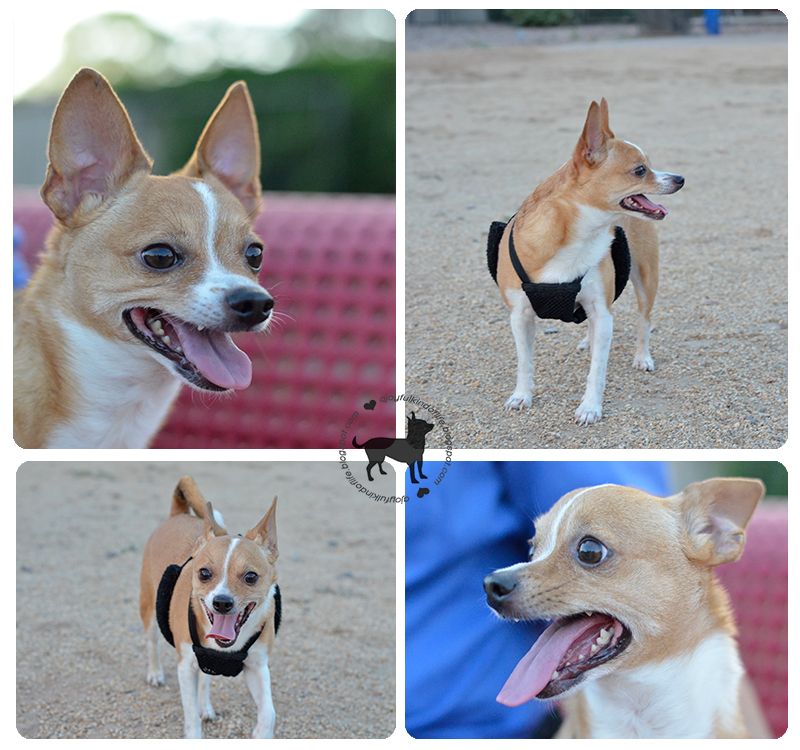 I would also love to get to know more furry friends, here on blogland, so go ahead let's socialize!
Here is how:
1. Click on the blue button (below) and link up
Link to the post where we can see your furry pets
1. Grab the button and link back
We would love to see the button on your post :)
3. Have fun and let's socialize
I would love to meet more furry friends!
Thanks for participating in our first ever link party!!