Materials needed to make this fun card:
Chalkboard paint (I used rust-oleum spray paint chalkboard)

Any colorcard stock or thick paper (I used craftcard stock)

Chalk (I like using regular old crayola)

soft paper towel / soft napkin will work for this project (for erasing chalk) Tip: since you are working with paper, you don't want to use wet paper towels.
First: I simply took the cardstock and chalkboard paint and spray painted the cardstock until I had an even coverage.
Second: I let the paint dry for a few minutes and then began priming it with chalk.
Third: Something I have learned when working with chalkboard is to PRIME IT!
For this step (to me it's the most important step) I primed the whole paper. To prime I laid the chalk on the side and went back and forth (just like I did above). Priming the paint will fill in all the tiny gaps therefore making your surface easier to work with and erasing a lot easier. Here is a tutorial on Chalkboard maintenance 101 that I think is very useful!
Below are two pictures: the first one shows how I erased it after priming it and the second picture shows how it looks after I erased everything (the look of an old chalkboard or somewhat of a
vintage look
)
Finally!
Here is what I created "A Father's Day Card!"
I went on
pinterest
and looked for fun chalkboard fonts and simply replicated (to the best of my ability) these fun fonts. As you can see my font art is nowhere close to looking perfect, but I think this is what makes this project fun, unique, and definitely handmade. The possibilities are endless, you can use this chalkboard paint on pretty much anything! Have fun and enjoy making something unique that will definitely make a statement :)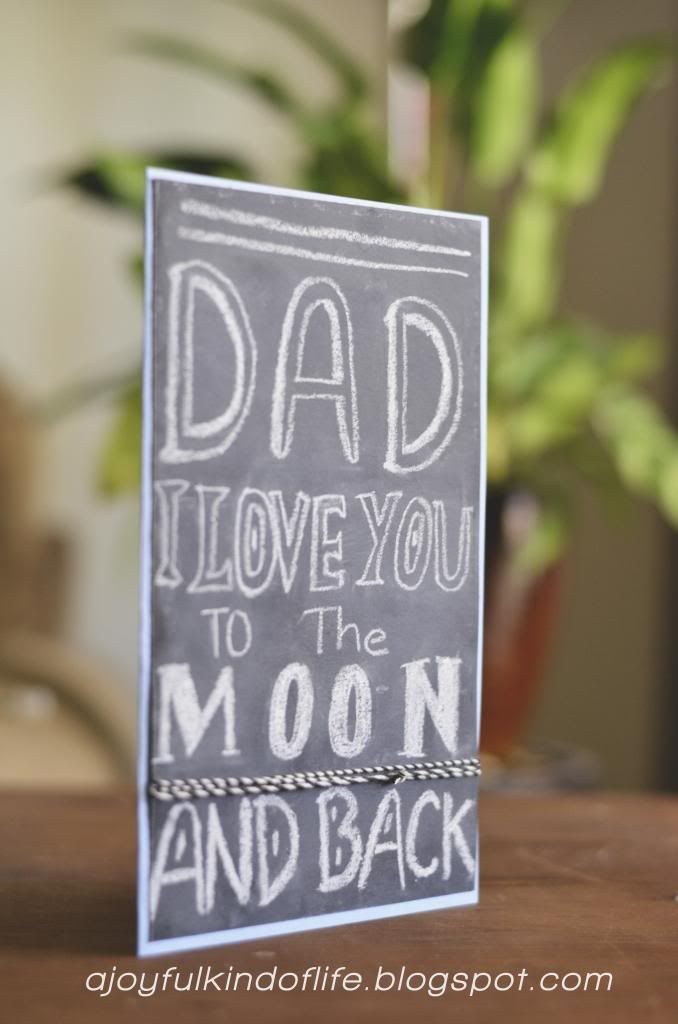 Thanks for stopping by :)