The Southwest Desert can be very unpredictable.
Just to show you how unpredictable our weather is,
Phoenix was hit with rain, wind, and hail.. yes hail that looked more like snow!
The most exciting part was being at work and having our students be part of Mother Nature :)
The children were so excited and so were we.
We paused music class to go out and take pictures and while out there we even gathered some hail
for show and tell :)
Here are a couple of pictures of this epic day
taken with my iPhone!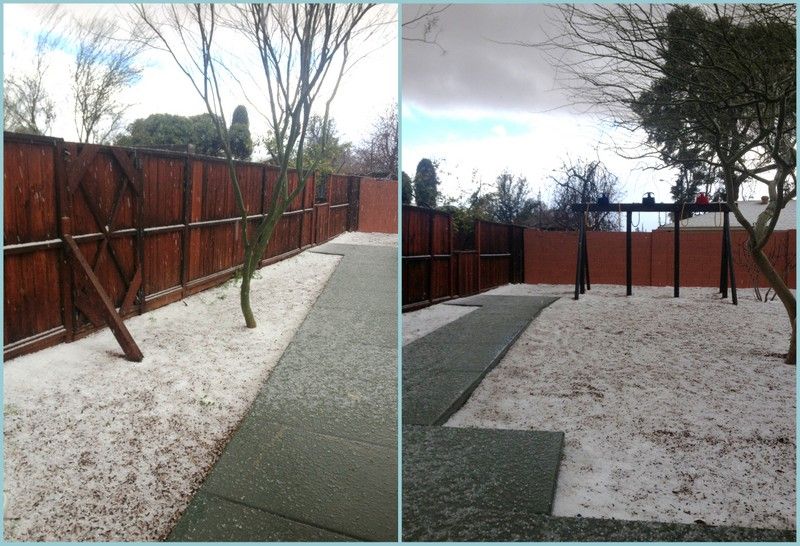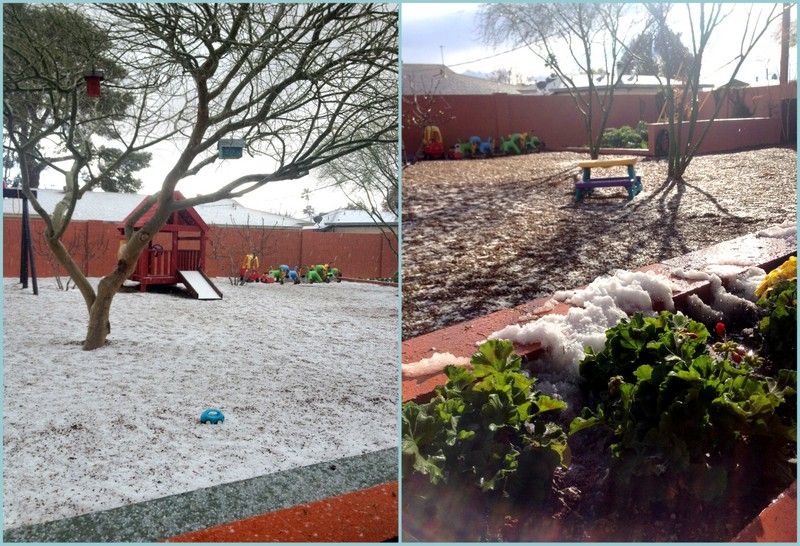 Our playground was covered in Hail and in a matter of minutes the sun came shining through and pretty much melted everything. After the storm we were able to witness this beautiful rainbow but here you can only see half of it, because it went from one end all the way to the other end!
I'm telling you this weather is totally unpredictable!
Hope you enjoyed mother nature at it's best!
Go ahead and share what kind of crazy weather you are experiencing where you live
I would love to read about it!
Thanks for Visiting!