This weekend was just beautiful and it was perfect for finishing up some of my projects.
One of the projects I worked on were these adorable wood boxes.
As I was surfing the wonderful world of Pinterest I came across a blog and just fell in love with
all the lovely projects. Want to see what i'm talking about.. well then check the blog out here.
Now, I had pinned this project a while back and finally had the chance to get working on it.
And so my weekend went something like this..
Saturday the hubby and I took a drive over to Home Depot and purchased
the necessary materials needed. We definitely scored gold with the wood we found!
So you know, if you walk all the way to the back of the store, right by the wood department,
you can find all the wood scraps for 51cents! Well we found
all the wood we needed for my project and
all for less than five dollars.. now all I can say is that "it was our lucky day."
All in all these wood boxes came out to be around ten dollars!
Here is how I made them and on the next post I will show you how they look in their new home "the dining table and coffee table"
Check HERE to see how they look!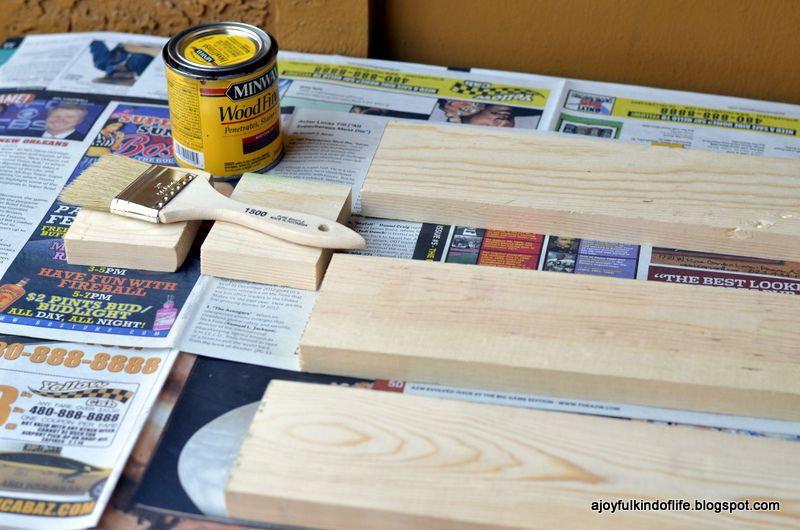 Materials Needed for making a 27 inch long wood box.
2: 1" by 5 1/2" white-wood boards
All three pieces of wood were cut 27 inches in length.
For the two side pieces I cut 2:
4" pieces from my stud.
I also used Gorilla Wood Glue
and screws as-well-as some power tools.
For the wood stain I used Minwax wood finish.