One of my new year's resolution was to give my desk/craft area a little love.
I needed some kind of inspiration; the kind of inspiration that gets me inspired to start creating.
As you can see my space is very limited and when I have limited space
plus clutter and a big mess..
well that just means that the space is way far from being inspiring.
Simple art, shelves, and frames can really make a difference..
and here is what I did to redo my space and make it
nice, clean, and most important "inspiring.
"
But.. first I will show you my not so inspiring space..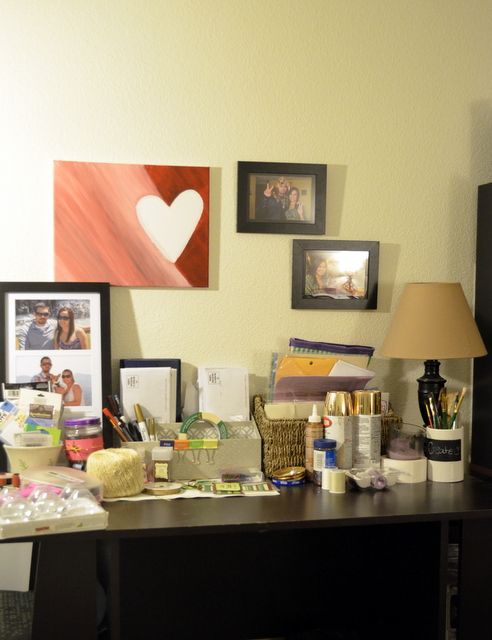 And now let me show you my new space..
By the way.. I still need a picture for the frame on the shelve.
My favorite DIY project for my new space was definitely this message board.
I love how those little clothespins look :))