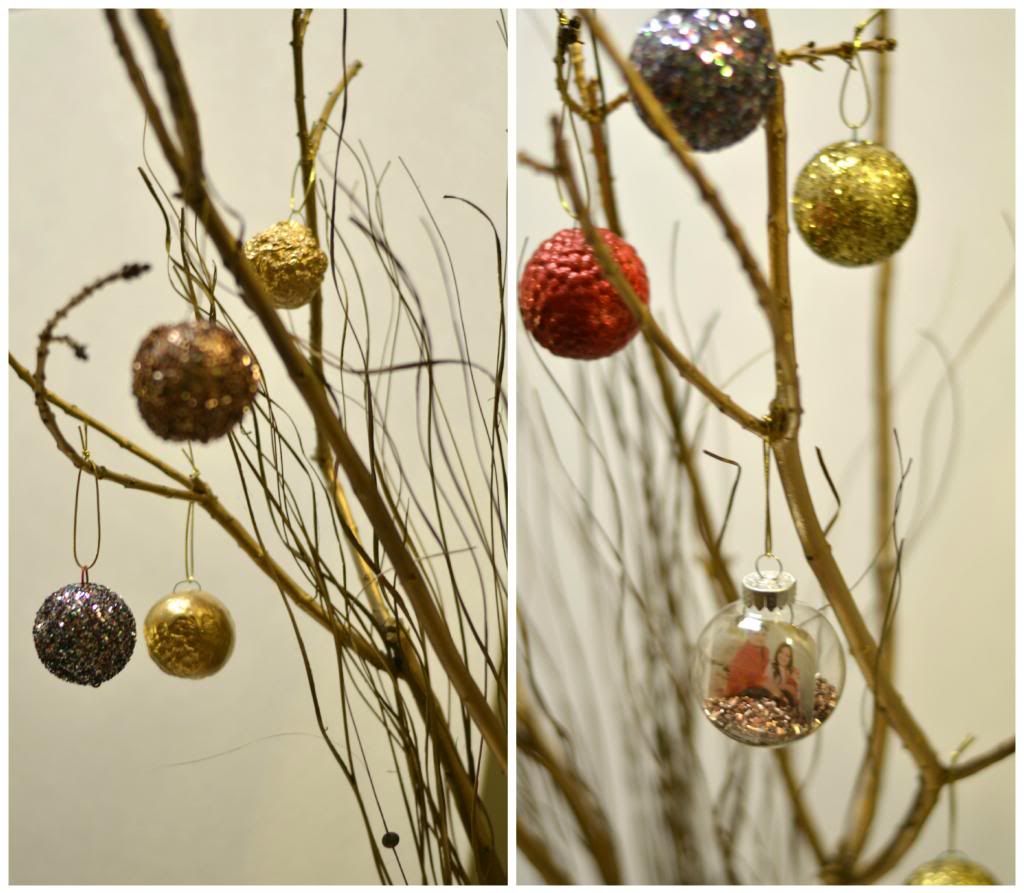 This year I wanted to create something fun and personal!!
I found small foam balls at Dollar Tree and I thought it would be fun to
create an ornament branch tree..
I found an awesome branch
then I spray painted the branch a gold color.
I wanted to incorporate my favorite crafting techniques..
and let me tell you my favorite right now is heat embossing!
I find myself wanting to emboss everything I see.
Here is what I made using foam balls, heat embossing,
vellum paper, yes vellum. This project is my favorite, the ornament
is so pretty and very personalized, perfect for a gift this holiday season!
Here are my fun DIY holiday ornaments
Embossed Ornament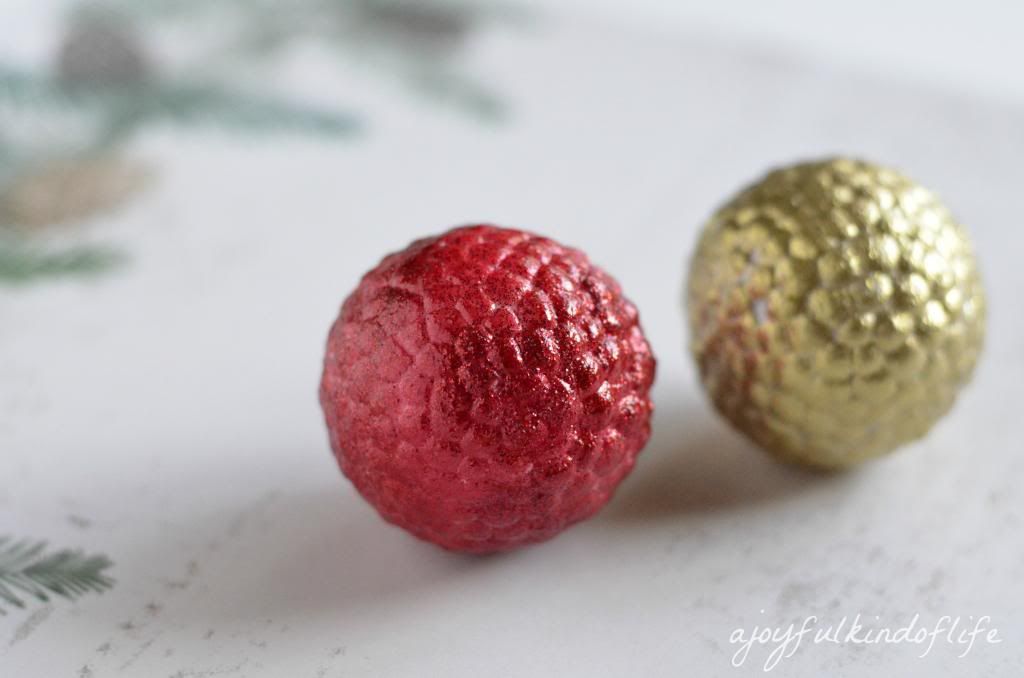 Embossing heat tool (here is one like mine)
Clear embossing ink (purchased at Michaels)
Embossing powder (any color you desire)
Foam balls (purchased at Dollar Tree)
Apply embossing ink on the foam ball
After applying embossing ink apply embossing powder
Use the heat tool to emboss the powder
A quick tip:
Avoid overheating the powder and burning
the foam balls when working with a heat tool.
After you are done embossing the heat will create a fun texture.
Bead Ornament
skewer or toothpick (optional)
This step is optional: using a skewer or toothpick hold the foam ball
Using a brush apply tacky glue all over the foam ball
With your finger apply the beads (this way they stick better)
Gold Leaf inspired Ornament
Materials Needed
Spray Paint
foam ball
skewer or toothpick (optional)
Steps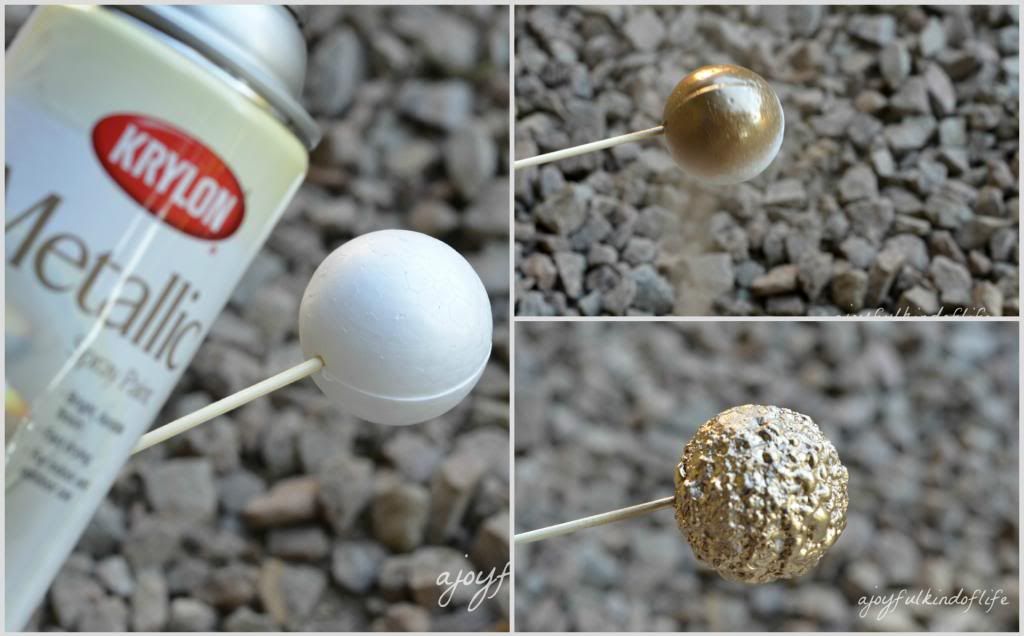 Using a skewer or toothpick hold the foam ball
Spray paint the foam ball
Quick Tip: Spray paint evenly and stand about
6 inches back to avoid the foam ball from melting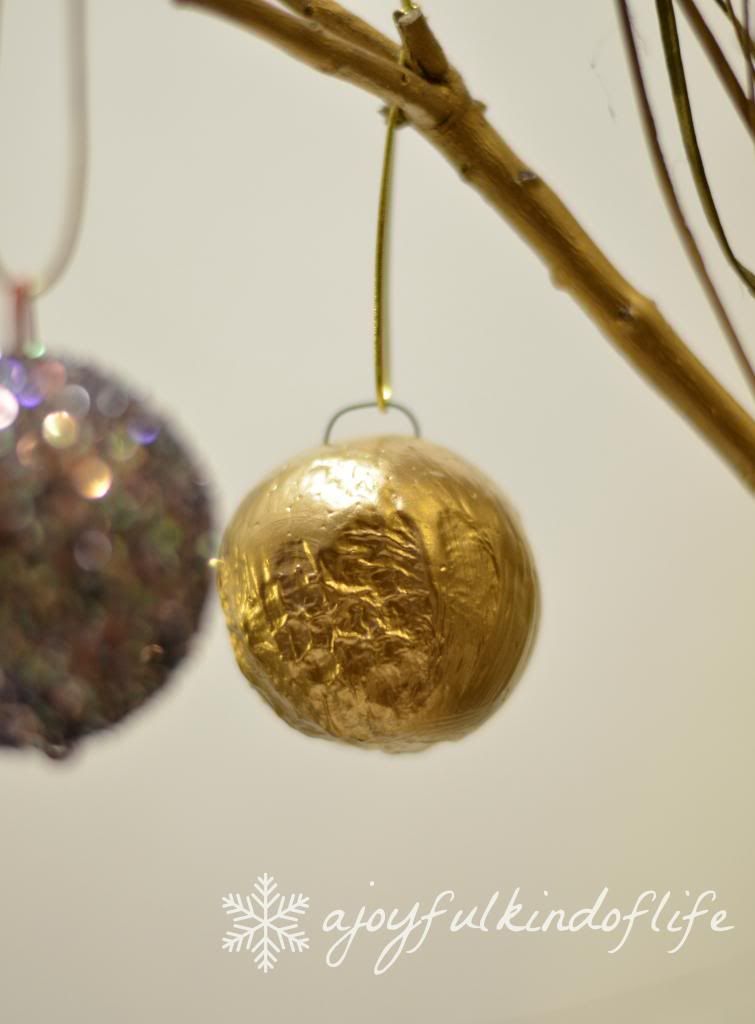 Vellum Photo Ornament
beads or anything you would like inside as decoration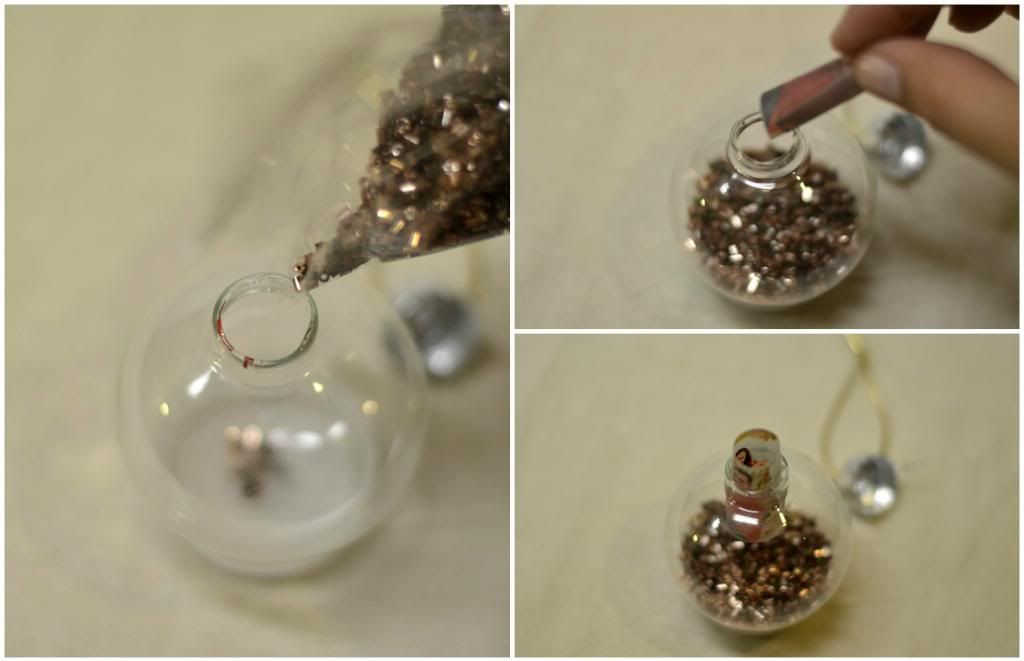 Fill ornament with beads or anything you would like
Print picture on vellum paper
Roll vellum and insert into the ornament
Quick tip: use tweezers to straighten the vellum
I hope you find these fun and easy..